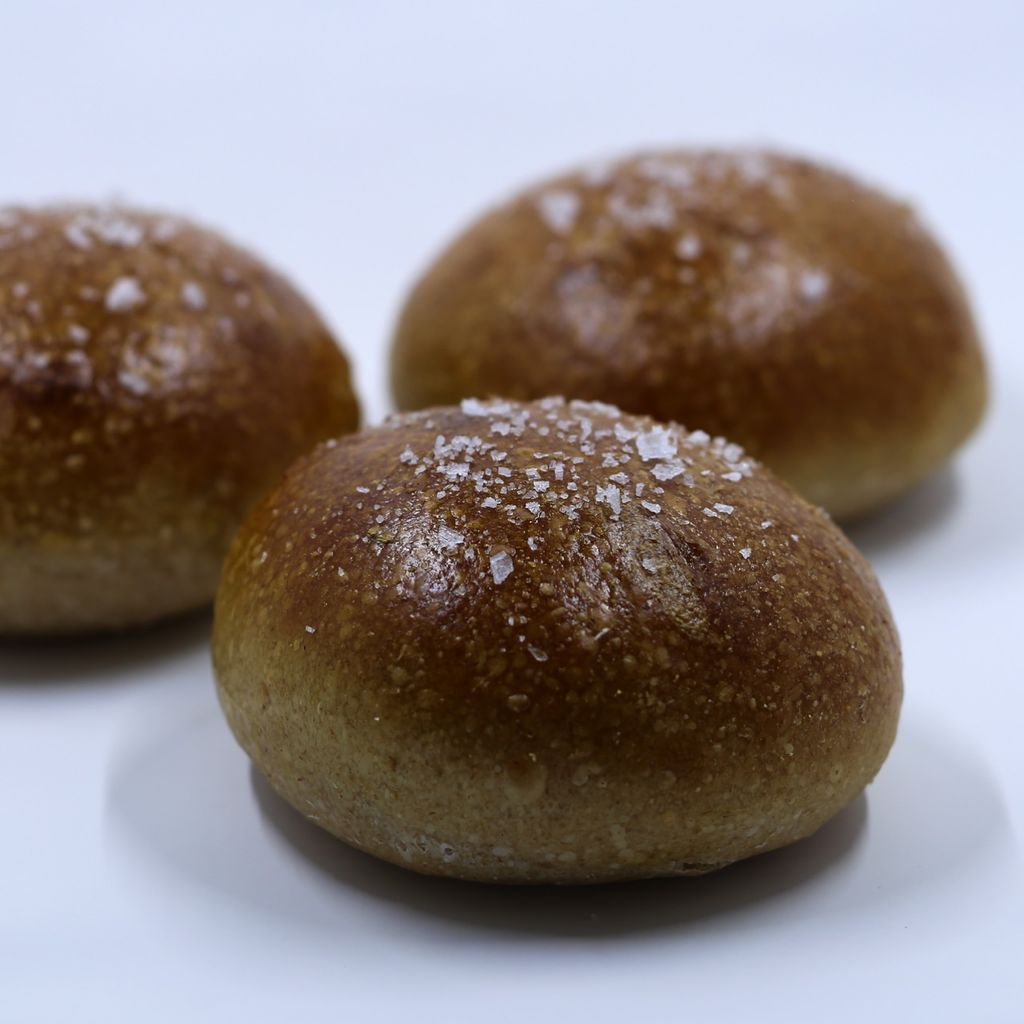 Sourdough Pretzel Bunz

INTRODUCTORY PRICING! Slider-sized sourdough pretzel buns, made with a bit of freshly milled rye flour and topped with flaky salt. The rye in the formula is Wrens Abruzzi, a variation of the much older Italian Abruzzi rye. Developed in 1953 in Georgia as an early winter rye, this is sourced from Barton Springs Mill and is grown in Texas.
Ingredients
Bread flour (unbleached hard red wheat flour, malted barley flour), water, leaven (bread flour, rye flour, water, sourdough starter), freshly milled rye flour, honey, salt, diastatic malt powder.
$1.50