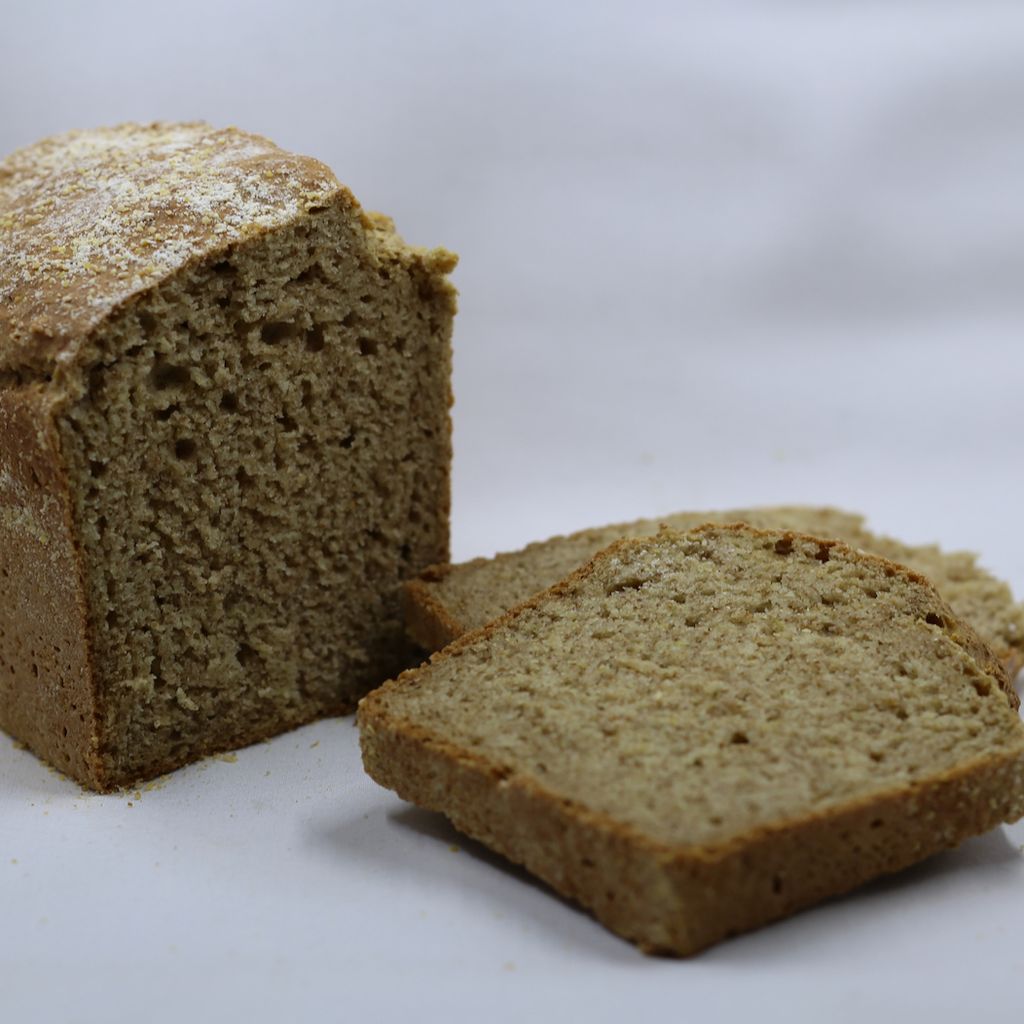 Sourdough English Muffin Bread

A coarse-textured pan loaf that's usually made as a yeasted quick bread, but this one contains a healthy amount of young levain. English Muffin bread benefits from toasting, even fresh, which ups the overall English-muffin-ness of it. The addition of some whole wheat flour in the formula means there aren't as many nooks and crannies as in an English Muffin, but flavor is earthier and greatly improved.
Ingredients
leaven (water, bread flour, rye flour, sourdough starter), bread flour (unbleached hard red wheat flour, malted barley flour), whole milk, unsalted butter, sugar, baking soda, salt, cornmeal.
$10.00